by Tara Gilligan Reimer
ANACORTES, WA—November, 2022
Bailey Moody just doubled her value.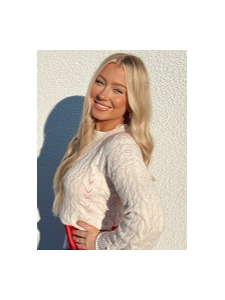 Already established as the proficient and polished marketing director for Team Kelli Lang (TKL), Bailey is now a newly licensed broker.
"I love the environment of my team," she explains. "I wanted to experience the broker side of the experience. I see how brokers impact lives to help people become homeowners. It's more than a business to me—it's a passion, to have that kind of transforming influence."
…
'I want to learn as much as I can'
Her team happens to be a big brand, known in Anacortes, throughout Skagit County, and across Washington State.
Year after year, TKL, led by team leader Kelli Lang, puts up impressive stats. In the most recent Real Trends/America's Best List, TKL ranks among the top 1.5% of real estate pros in the US. The team also earned #4 for volume and #2 for sides in Washington state (medium-sized teams last year).
Now licensed, Bailey will be a buyer broker training with realtor Jay Kiesser. "I want to learn as much as I can, as quickly as I can," says Bailey.
…
Marketing pro
Bailey will maintain her position as marketing director. In that role since April 2022, she has created content and helped build the brand. And she'll also enhance her team and clients, by serving as a broker.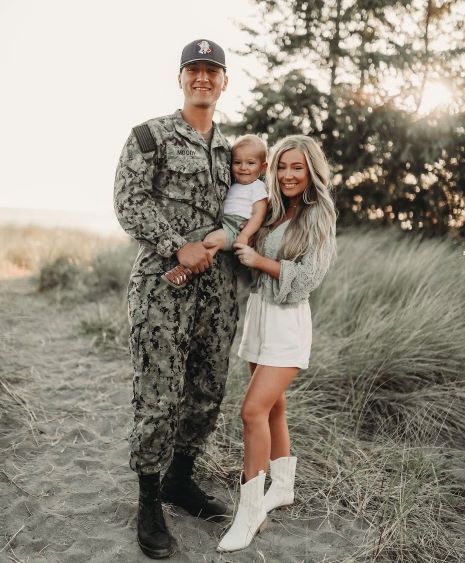 Of her focus, Bailey explains, "I was a stay-at-home mom for two years." When her husband returned from a long military deployment, Bailey was grateful for his return and help in raising their boy, a toddler adorably named Swayde.
Bailey also realized she was ready for paid work. She said, "I've got to do something outside of the home."
…
From Southeast Texas to the Pacific Northwest
Originally from Magnolia, Texas (that's the greater Houston area), Bailey and Brandon moved to Washington three-and-a-half years ago.
The geographic and climate shifts were huge. Bailey enthuses that now, "The Pacific Northwest feels homey!"
…
All about the team
Bailey's gratitude for her team is front and center: "Everyone is completely different. Everyone has a different teaching style." Describing the chemistry and teamwork of TKL, she says, "It's freaking fantastic!"
What's also fantastic? TKL's blend of sales, service, and brand recognition—all thanks to stars like Bailey who know how to become a team.
About RE/MAX Gateway
RE/MAX Gateway is named for its breathtaking Anacortes entrance to the San Juan Islands of the Pacific Northwest. Owned by Lori Reece, with Laura Bird as designated broker and branch manager, this full-service real estate brokerage is known for agents who specialize in residential and commercial real estate. Lori's team, sought-after professionals, leads by serving thousands of clients and building market share. Learn, collaborate, be kind. When you're doing all that—together—you know you're at RE/MAX Gateway.
# # #